REPORT OF THE EXECUTIVE BOARD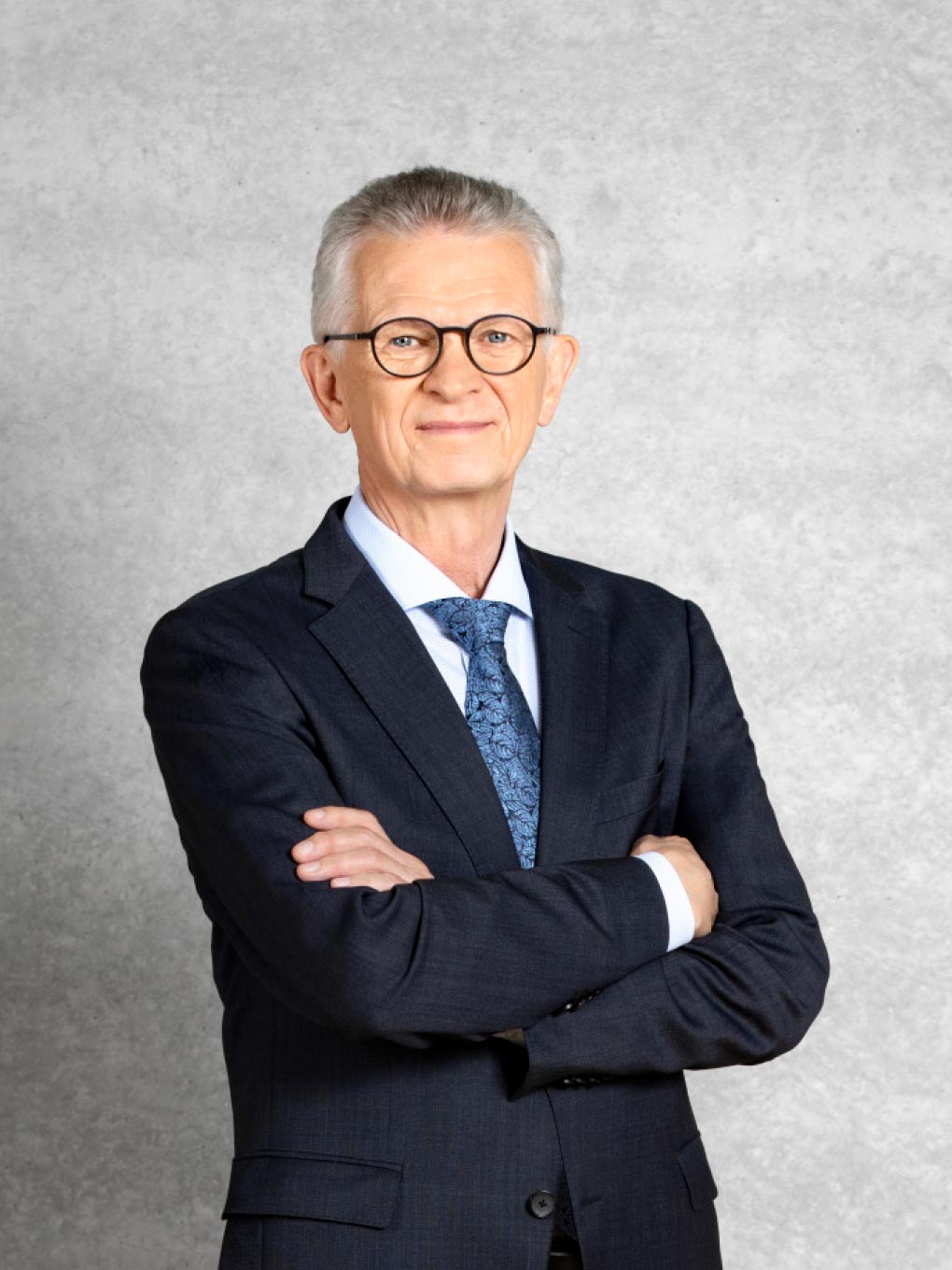 Dear Business Partners,
Dear Staff,
Dear Friends of the STIHL Group,
Viewed in a sober light, the last fiscal year was a very special one for the STIHL Group in a number of areas. With revenue of over 4.58 billion euros, we achieved 16.5 percent growth.
Yet, 2020 was anything but easy. The worldwide coronavirus pandemic was a challenge for all of us in all areas of our lives. Plant closures among our suppliers and border closures across the globe led to a very tense situation along our supply chain. Initial economic forecasts in the spring seemed grim as a result. Nonetheless, we decided to continue producing at full capacity. This was only possible because everyone involved was creative, pro­active, and committed – and that high level of engagement continues today. After all, we are still working through unusual circumstances, and we can successfully manage the challenges we face only if we continue our shared efforts, day after day.
In addition to higher revenue, we also saw an increase in unit sales in 2020. In particular, demand for battery-powered products rose, with this product segment growing by a whopping 46 percent. The coronavirus pandemic made home a safe place, a special place with gardens and yards that our customers beautified using STIHL products. We were pleasantly surprised that unit sales of our gas-powered products also rose by 20 percent.
Despite these good results, we continue to work hard in both the battery and gas-powered product segments. Battery products are more than just a sideline for us, and we know that they will continue to gain market share. The coronavirus pandemic was also a major boost to e-commerce, and we are tapping into new customer groups with our own online platform, STIHL direct. All this means we have a number of big projects ahead of us, projects in which we will invest heavily in the future. We have no intention of becoming complacent. Instead, we will be taking bold action with a view to the future to expand on our current position of strength.
2020 was an unusual year, a year that brought surprisingly strong growth even as the overall economy slowed and the metals and electronics industries experienced a transformation. As we look forward, we expect the next few years to bring special challenges. We are approaching these challenges with clearly focused strategic initiatives. On behalf of the entire Executive Board, I would like to thank all our employees for their excellent work and tireless dedication. I would very much like to thank the owners for the trust they have placed in me, and the members of the Employee Council for their constructive cooperation.

DR. BERTRAM KANDZIORA
Chairman of the Executive Board