LETTER FROM THE CHAIRMAN OF THE ADVISORY BOARD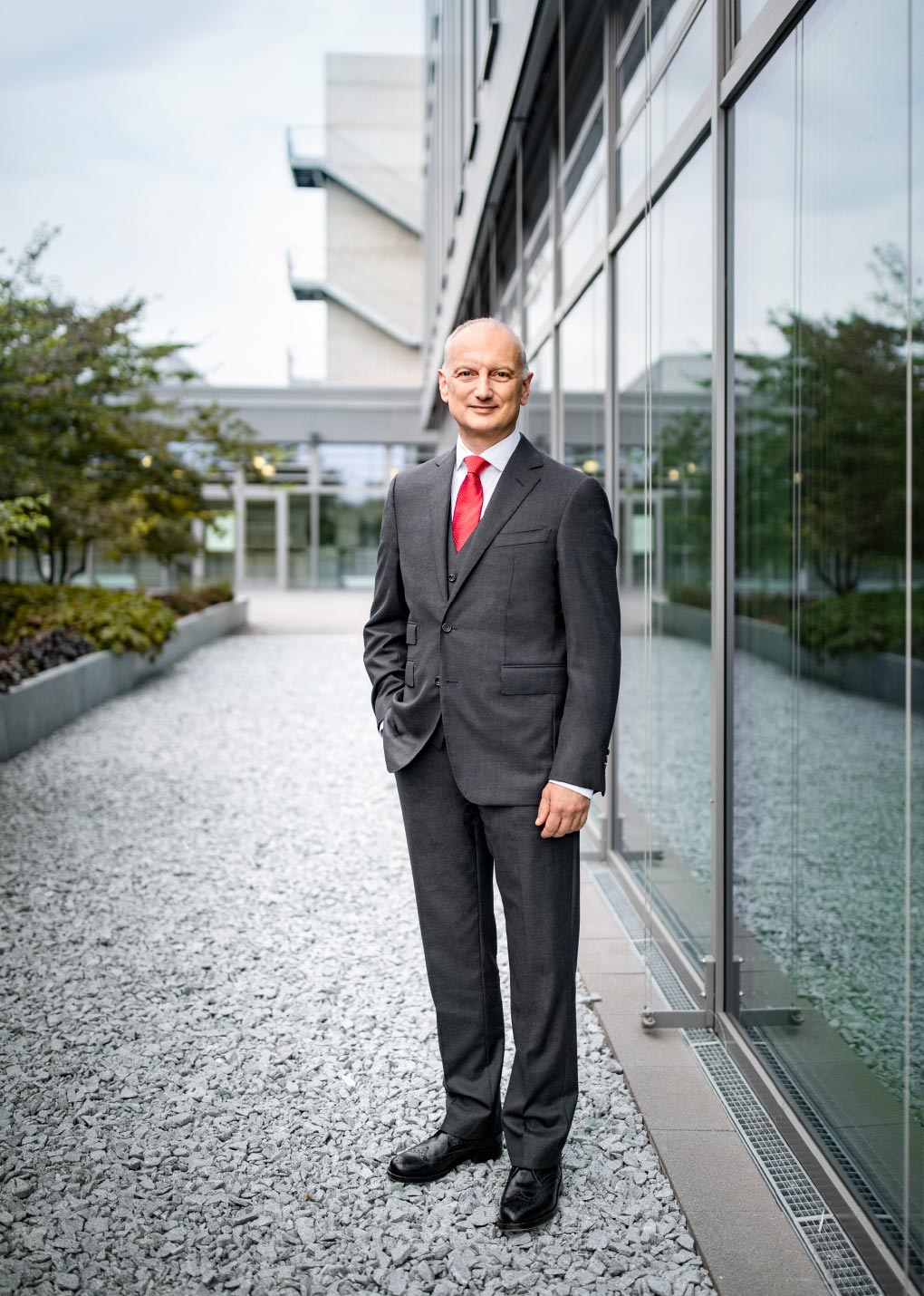 Dear Business Partners,
Dear Staff,
Dear Friends of the STIHL Group,
2020 was a truly memorable year, a year that was out of the ordinary. The coronavirus pandemic reshaped our day-to-day lives, from the personal to the professional. We have distanced ourselves – from friends and loved ones, from many of our favorite pastimes, and from our colleagues. Yet, I still feel that a very special sense of cohesion has arisen within the STIHL Group over the past few months.
We are a family-owned business. Standing together is part of our philosophy and our history. We can only succeed if we work together as a team – and STIHL has shown many times over the past 95 years just how well we can cope with a crisis, thanks to this spirit of cohesion. We will get through this unusual situation in the same way, working together on our future and moving toward our 100th anniversary, five years from now.
STIHL is healthy and has a solid financial structure that we have built over many years, looking ahead all the while. It gives us a robustness that may make all the difference now. But that isn't the only source of stability at STIHL. Our extensive worldwide sales and distribution network and international production alliance mean that we are firmly rooted in many regions and can rely on a solid structure of production sites, sales companies, dealers, importers, and employees, some of them having been with us through thick and thin for generations. All of this gives us both peace of mind and strength – especially in uncertain times.
This stability is the source of the extraordinary dynamism that has grown within our ­organization. Harnessing that dynamism has also required extraordinary dedication and commitment. With that in mind, a big thank you goes out this year to our employees first and foremost. Everyone gave their all, even under changing conditions, to make sure our customers' needs were met. It is thanks to our people and their prudent actions that we were able to close the last fiscal year with great success, contrary to initial forecasts.
On behalf of the Advisory Board, I would also like to thank all our partners, the Super­visory Board, the Executive Board, and the employee representatives for all their hard work and for their positive and constructive cooperation.

DR. NIKOLAS STIHL
Chairman of the Advisory Board